Whether you call them bosom buddies, kindred spirits, BFFs or just besties, one thing is sure: neither life nor literature would be the same without best friends. That's why we are celebrating June 8, Best Friends Day, with some of the greatest BFFs to ever be written on the page.
Anne Shirley and Diana Barry, from Anne of Green Gables, by L.M. Montgomery—Who else but your bosom friend would not pursue a guy because she knew you secretly liked him (although you pretended like you hated him)?
Harry Potter, Ronald Weasley and Hermione Granger, from J.K. Rowling's Harry Potter series—Only your best friends would be willing to fight the world's most powerful wizard with you—over and over and over…
Tom Sawyer and Huckleberry Finn, from The Adventures of Tom Sawyer and The Adventures of Huckleberry Finn, by Mark Twain—Who else but your best friend is going to help you dig up buried treasure and seek out adventure?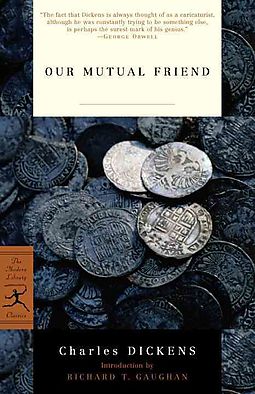 Eugene Wrayburn and Mortimer Lightwood, from Our Mutual Friend, by Charles Dickens—Who else would you smoke cigars with while making sarcastic comments about other people in your social circle?
Samwise Gamgee and Frodo Baggins, from J.R.R. Tolkien's Lord of the Rings trilogy—Who else is going to carry you when the ring of power has sapped all your strength as you struggle to destroy it in the Mount of Doom? (Honorable Mention: Meriadoc Brandybuck and Peregrin Took.)
Sherlock Holmes and Dr. John Watson, from The Adventures of Sherlock Holmes, by Sir Arthur Conan Doyle—Only a best friend would put up with your drug habit, constant violin playing, redecoration via "bullet-pocks" and penchant for transfixing your correspondence to the mantle with a jack-knife.
Elizabeth Bennet and Charlotte Lucas, from Pride and Prejudice, by Jane Austen—Who else but your best friend would face the gloating of the man she refused and the arrogance of Lady Catherine de Bourgh just to pay you a visit and make sure you are satisfied with your choice of husband? (Honorable Mention: Charles Bingley and Fitzwilliam Darcy.)
Lena, Tibby, Carmen and Bridget, from The Sisterhood of the Traveling Pants series, by Ann Brashares—You don't share magic pants with just anyone.
Beth Fremont and Jennifer Scribner-Snyder, from The Attachments, by Rainbow Rowell—Who else are you going to pour your heart out to via email…at work…when you should be working?
Sancho Panza and Alonso Quixano, from Don Quixote, by Miguel de Cervantes—Who else are you going to count on when you lose your mind and run off to battle giants—that turn out to be windmills?
As I'm writing this, I am reminded of the famous Groucho Marx quote, "Outside a dog, a book is a man's best friend. Inside a dog—it's too dark to read." So, grab your best friend and head on down to your local HPB or shop HPB.com to find more kindred spirits.
Who are your favorite best friends of literature?